Through Birkman, individuals use a shared language to create a more productive, high performing team.
√  Maximize talent by pairing skills and work experience with personality strengths and motivators
√  Utilize behavioral data to highlight individual strengths and appreciation for diverse styles
√  Increase team morale by understanding the type of work environment where each member feels most comfortable
√  Learn strategies to mitigate the causes of stress that can deter productivity and performance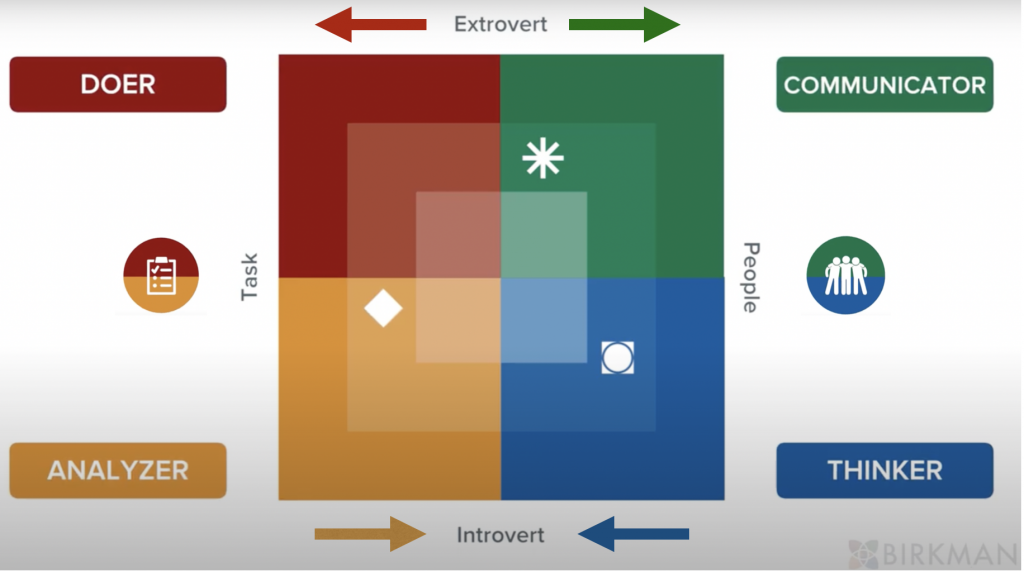 SELF-AWARENESS & SELF-MANAGEMENT
Team Building Using Birkman Program begins with self-awareness and self-management. After completion of the online Birkman questionnaire, a one-on-one consultation session is conducted with each team member for the interpretation of their Individual Birkman Assessment results.
PERSONALIZED APPROACH
The session is fully personalized and provides a powerful assessment with a custom package of top Birkman reports for the employee to gain actionable insight into their strengths, behaviors, motivators and blind spots at work.
SOCIAL AWARENESS & RELATIONSHIP MANAGEMENT
Social awareness and relationship management are the core themes to increase team collaboration. After individual sessions are completed for all team members, a consultant-led group session is conducted for the interpretation of Group Birkman Assessment results.
GROUP DISCUSSION
The session is fully tailored to the team characteristics where employees gain an understanding of team strengths, motivators and expectations through a group discussion. A slide deck and comparative reports are provided to the team.